Real-Life Adventures with Evoz: Baby Pictures
Tue, 22 Aug 17
…in which Jessica Gleim, Evoz Director of Marketing, shares some of her favorite baby pictures captured by her Evoz WiFi Monitor.
My little one is already seven months old! Where is the time going? I have to say, one of my favorite things about my Evoz WiFi Baby Monitor is that it's so easy to take pictures and videos of my little guy. Just a quick click in the Evoz Baby app, and the image or video goes straight to my iPhone camera roll. From there I can easily text, email, upload to Instagram, etc. Here are a couple of highlights:
First Night in the Crib
The first few months of my son's life he slept in our room in a Rock 'n Play and napped a lot in a swing. But pretty soon, he started growing out of the Rock n Play, and I knew it was time to move him into his own room. I was looking forward to having our room back, but I was also sad to see how quickly he was growing up! The first night went just fine – I cried a little bit thinking he was so far away, but I knew it was just my hormones! I loved being able to check in on him right on my phone.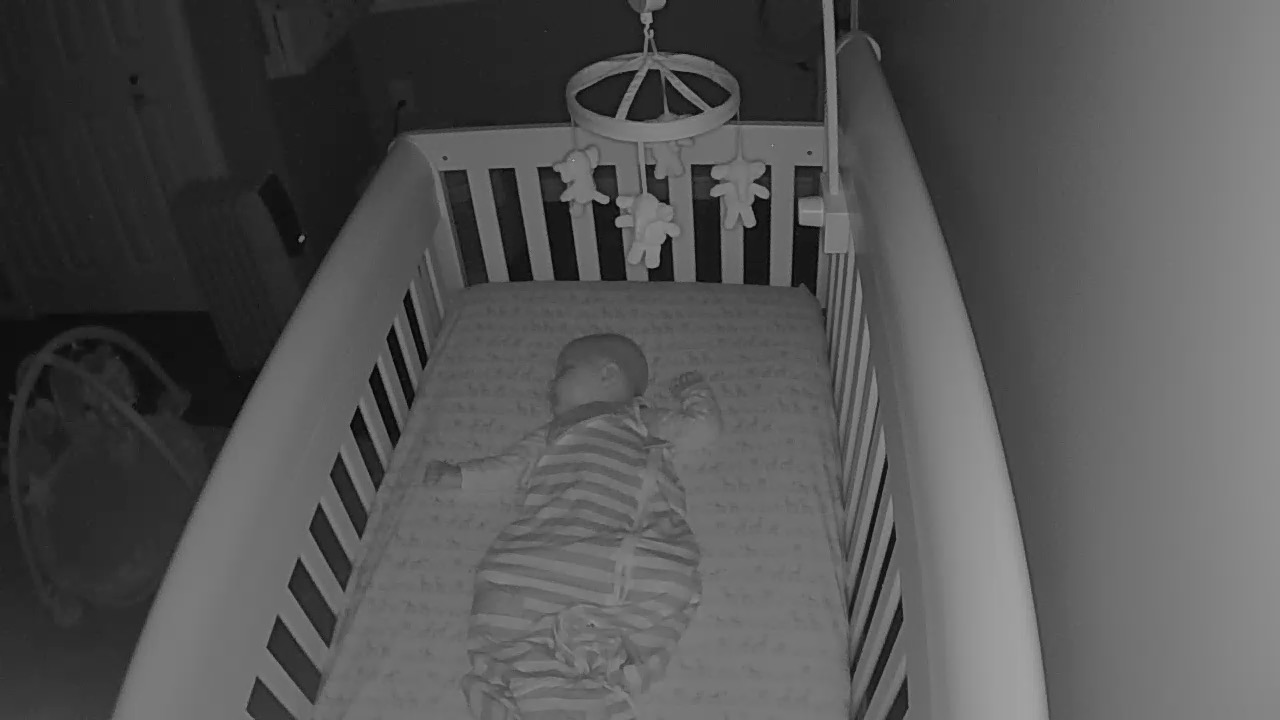 Rolling Over
I have to admit, it kind of freaked me out when my baby started rolling over in his crib. After months of making sure he was on his back, alone in his crib, our pediatrician said it was ok to let him sleep on his tummy (and introduce a lovey!). He loves sleeping on his tummy and seems much more comfortable now.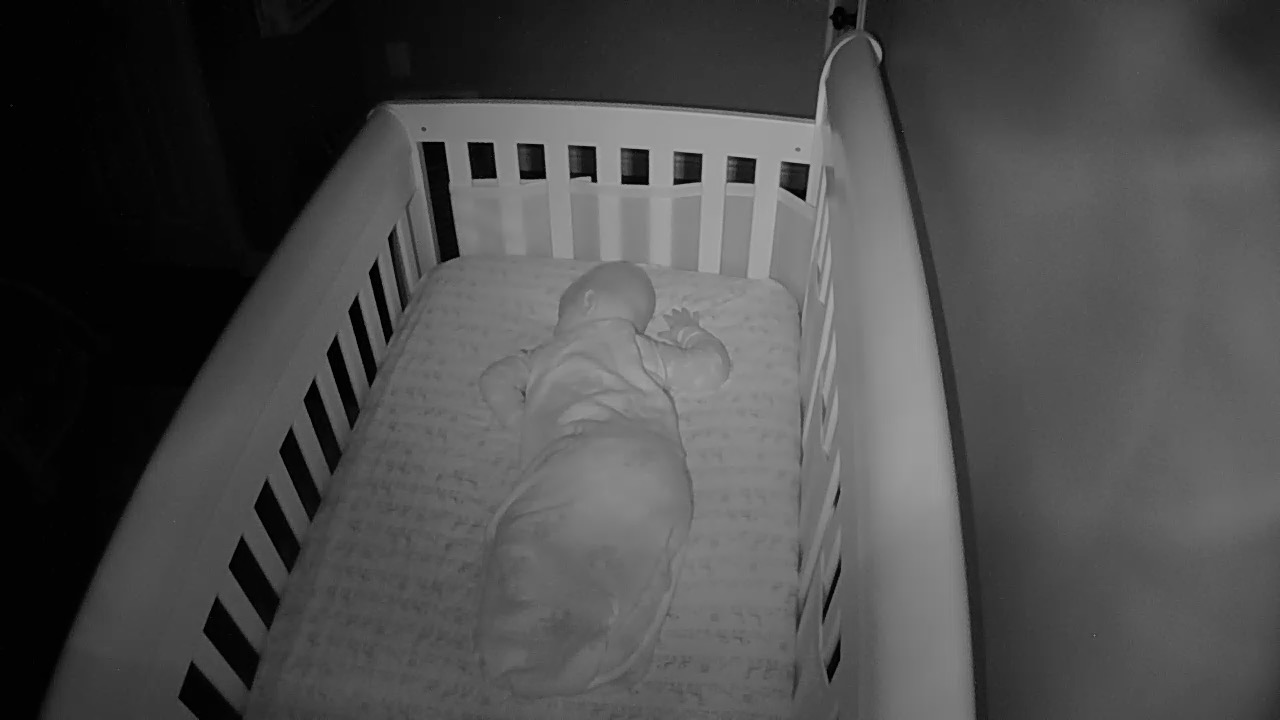 Yoga Baby
My son loves to hold on to his feet when he's playing, but I hadn't ever seen him fall asleep while holding his feet. I love that he looks like he's just hanging out doing some baby yoga in his crib.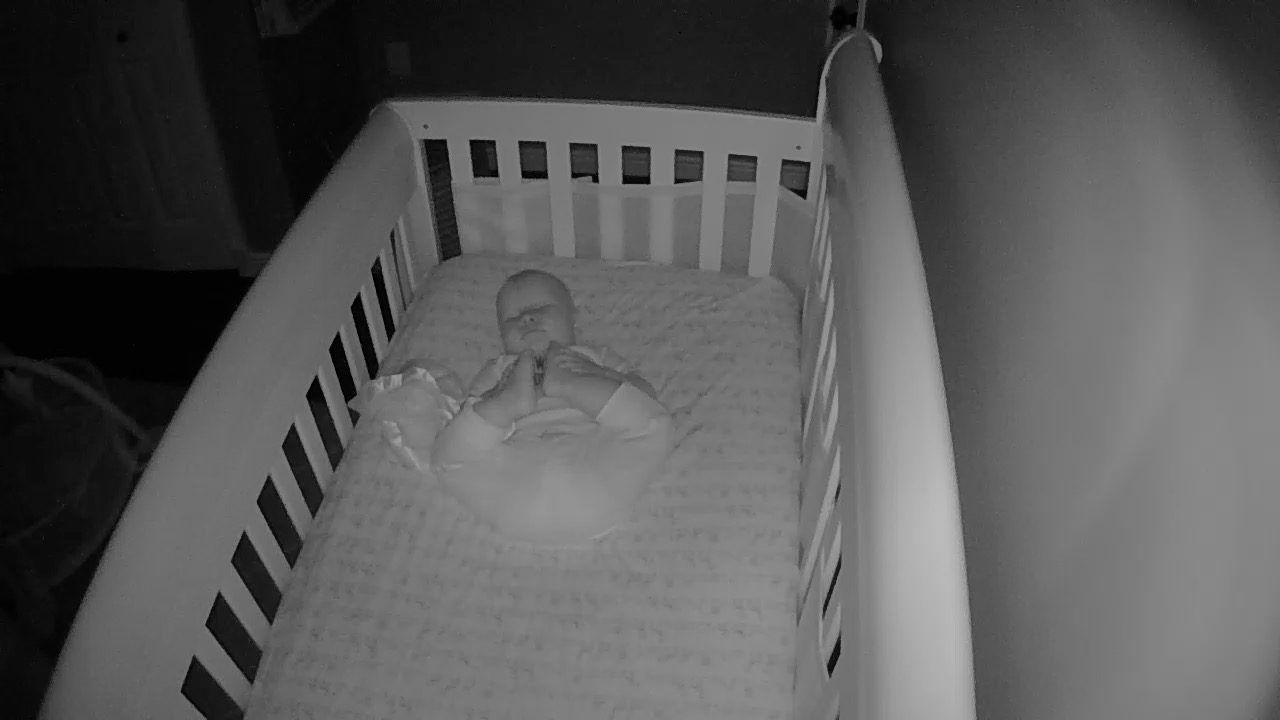 Side Sleeping 
I love seeing all of the various ways he sleeps. After he started rolling over he seemed to take better naps and one of his favorite positions to nap in is on his side. He just looks so cozy!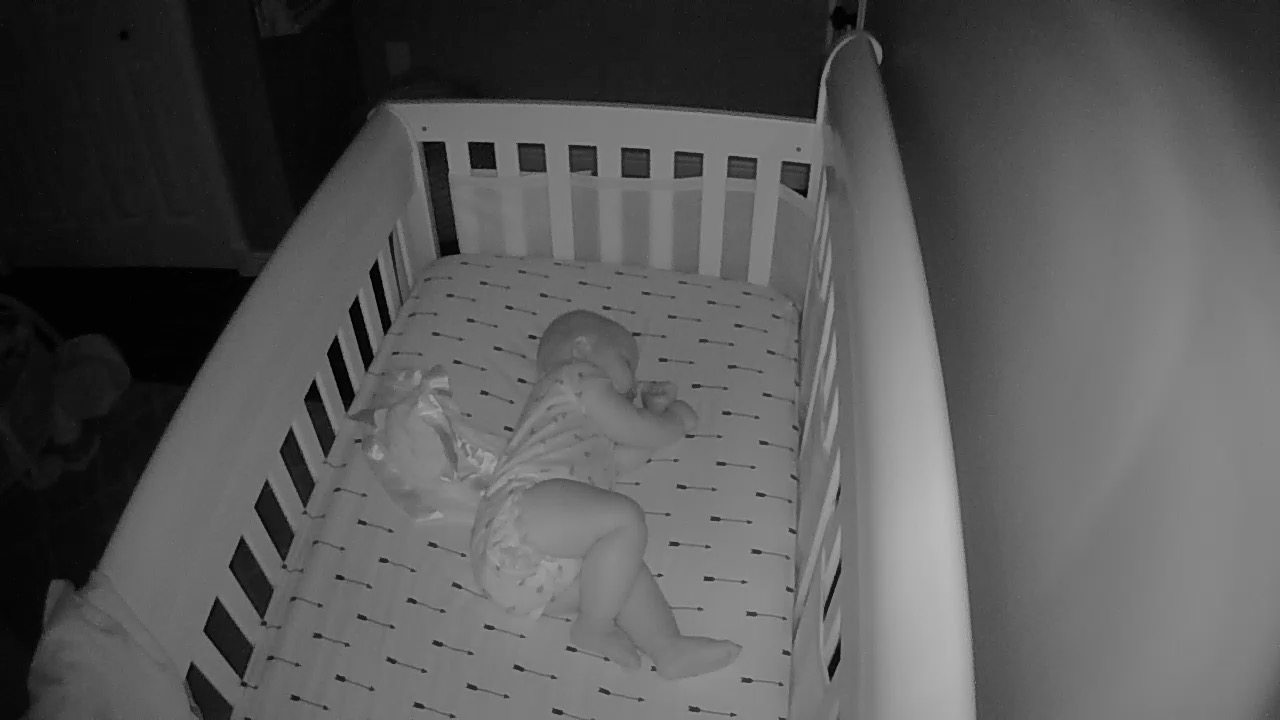 Teething
He started working on teeth at four and a half months. Since then our life has been full of chewing, drool, and Motrin. The other day, I thought I'd peek in on him snoozing during his nap… Instead I caught him trying to chew on his crib!
(Background noise is a white noise machine)
Baby Pictures for the win!
I love that I've got adorable sleeping baby pictures to commemorate all the milestones we've been through together. Proud mom that I am, I've been sending them to everyone I know – and printing them out for his baby book, of course!
Sweet Dreams,
Jessica
Follow along on Jessica's journey…
Disclosure: This blog post contains contextual affiliate links. Evo Inc. may get commissions for purchases made through links in this post.