Baby Monitor Basics
Wed, 30 Nov 16

There are a bewildering number of baby monitors on the shelves at the store, and even more available online. How do you know if you need a baby monitor and how do you choose? All right, obviously we're biased…spoiler alert: the Evoz Smart Baby Monitor is the way to go. But why? Here are some things to consider when you're shopping for baby monitors (and why we think ours is the best).
DO I NEED A BABY MONITOR?
The concept is simple: there's a microphone, with or without camera, in baby's room that allows mom or dad to check on baby when they are somewhere else in the house. Sufficient range and clear signal are important. But that's not all. Before you buy, it's enormously helpful to consider where and how you are going to use the monitor. Consider:
Most commonly, parents use a monitor when their baby is sleeping at night – to make sure they know when baby wakes up. A clear signal is important, but it's more than that: is the monitor going to wake you up when baby wakes up? And conversely, are you sure the monitor is

not

going to wake you up at random other times? When you have a baby, your sleep is precious too!

The second most common situation is for a stay-at-home or work-from-home parent to use the monitor during baby's naps: again, to make sure they know when baby needs attention. Here range is probably more important – is the monitor going to work consistently when baby is asleep upstairs and you are doing work in the basement? – but it's also critical that the monitor works in a way that doesn't require constant checking precisely at the time you'd like to be able to concentrate on other things.

There are lots of other baby monitor features and potential uses. Do you want the monitor to have a nightlight? Is it important that you can use the monitor to talk to your baby? Do you want to use it when you're traveling? At grandma's house? Would grandma like to check in remotely? Or a working parent from work? Do you need multiple receivers? Think about how you'd like to use the monitor, and buying decisions can become much easier.  
Let's look at the different types of baby monitor:
AUDIO-ONLY BABY MONITORS
Cheap and simple: You plug the monitor in, turn it on, and it works (or doesn't). They're easy to move around, and you can pick a new one up for less than $50.
Unknown range: Without taking one home and trying it, it's almost impossible to tell whether a particular monitor will work in your home. Babygearlab reported that in their tests, "we found no correlation between manufacturers' claims regarding a monitor's range, with what we observed in our extensive hands-on testing"!
Not enough information: Will you hear baby when he cries? And if he cries, is he truly awake or just fussing a bit between sleep cycles? With an audio-only monitor, both of these questions can be hard to answer. Even the basic question of how to set the volume can be surprisingly fraught…hmm, if only you could get baby to make a "test cry"…
VIDEO BABY MONITORS
Add critical information: With a video monitor, you can see whether your baby is wide awake or still drowsy, whether she's lost her comfort toy, whether she's in an uncomfortable position in the crib, and more. Video information is a big help when you are trying to make that critical decision about whether to open the door to baby's room.
Range is still a problem: Adding video doesn't solve the range problems that audio monitors have.
Another screen in your life: With the addition of the screen, you also need to consider whether the screen itself will actually be useful – is the picture quality good enough to make out the details you need? is it big enough to see from a few feet away? bright enough to see in direct sunlight? Dim enough that it won't be distracting at night?
WIFI BABY MONITORS
Greatly improved to unlimited range: Although monitors that work over your home WiFi network still use radio communications, robust protocols mean that these monitors are far more reliable and not as susceptible to interference. And most WiFi monitors provide a way for you to connect outside of the home, too, so you can monitor your baby from anywhere you have an internet connection.
Use electronics you already have: Most WiFi monitors don't come with separate receivers, but instead work through an app on your phone or tablet. This means one less device to carry around and no worries about how many receivers to buy.
Security concerns: Many parents worry about getting a WiFi monitor because they are concerned about security, particularly following well-publicised hacks of WiFi baby monitors with security vulnerabilities.
Related: Security and Baby Monitors 
SMART BABY MONITORS
There's only one monitor in this category, the Evoz Smart Baby Monitor. It's a WiFi baby monitor, but with a difference. Here's why it's in a class by itself:
We call the Evoz Smart Baby Monitor

"smart"

because of our patented cry detection algorithm, which adds a critical layer of reassurance exactly where parents need it – in the answer to the question, is baby awake? Through real cry alerts, you'll get notified when baby cries, even if your attention is elsewhere. And the cry analysis takes place in the monitor itself, so even if bandwidth somehow becomes limited, the cry alerts will get through.

It's also

smart

because we considered security from the very beginning. The monitor is not shipped with a default password. Access to the video stream is password-protected even inside your house, and communication over the wider internet takes place over secure sockets. Sharing access with loved ones or caregivers is easy – and revoking it, when that's necessary, is just as simple.

And finally, it's

smart

because we've added a carefully considered set of features to the app (available for both iOS and Android devices) that help parents do the hard job of parenting even better: specifically, intuitive baby data tracking and sleep advice from Kim West LCSW-C, The Sleep Lady®, author of

The Sleep Lady's Good Night, Sleep Tight: Gentle Proven Solutions to Help Your Child Sleep Well and Wake Up Happy

.
We think you'd be smart to buy one!
Related: Getting Started with Evoz Baby Monitor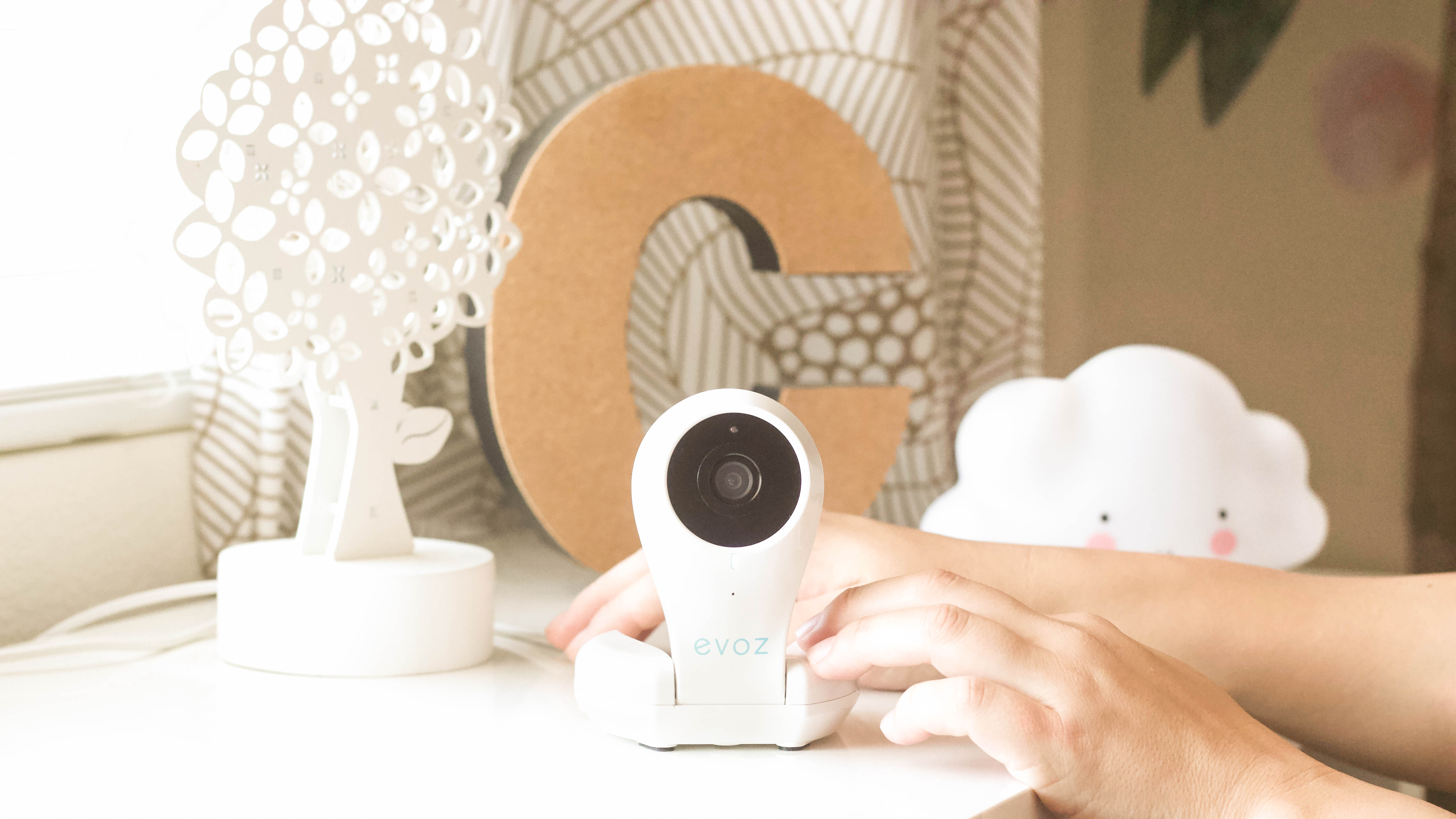 We value feedback from our current customers, and potential future ones! If you have any thoughts on what makes a great baby monitor, drop us a line at support@myevoz.com.
Best,
Evoz

Other Posts That Might Interest You ….
Do I Really Need a Baby Monitor? 
How I Survived My First Trip Away From Baby 
---
Disclosure: This blog post contains contextual affiliate links. Evo Inc. may get commissions for purchases made through links in this post.