Will we need a baby monitor?
Wed, 22 Mar 17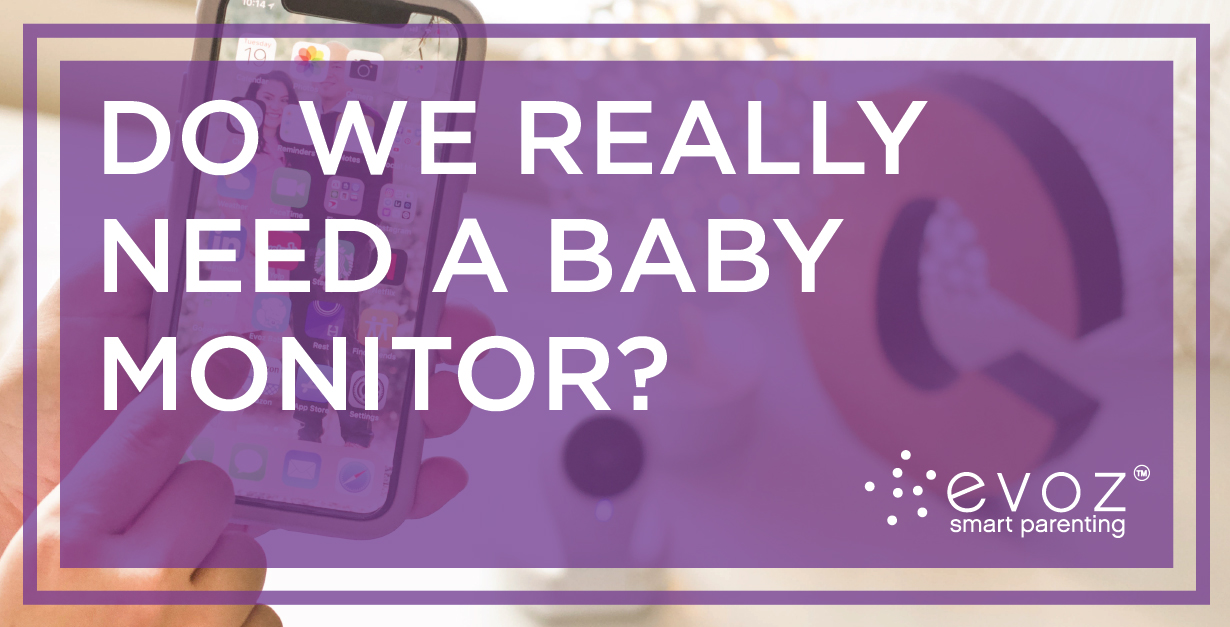 Having a kid is one of those experiences that is impossible to describe. The awesome responsibility, the adorable bonding moments…the sleep deprivation! Because it's hard to imagine what parenting is going to be like before you're plunged into the middle of it, it's also a pretty hard thing to prepare for. How many onesies do we need? Which car seat do we want? And will we need a baby monitor?
If you're lucky, you have a patient relative or friend who is willing to help you create your baby registry and walk you through the pre-baby shopping. And you'll undoubtedly wonder: will I really need all this?? The short answer is: no. Every family grows into its favorite baby tools. Some babies love to be swaddled, others can't stand it. Some families will co-sleep, others have babies who sleep peacefully in a separate nursery from day one. A few will use the Baby Bjorn until it's threadbare, others just can't get into it. You'll receive baby gifts that nearly become part of the family themselves, and plenty that stay in the closet. The trouble is, there's no way to know any of this beforehand.
And sure, you can probably afford to get three different swaddle blankets and try them all. But what do you do when it comes to the bigger-ticket items? We can't help you with the car seat question, but here are a few key questions to think about when you are looking at baby monitors:
When baby naps, will I go somewhere I can't see or hear him?
This is the classic baby-monitor scenario and it conjures up images of a mansion, with baby napping in the third-floor nursery and mommy sipping an apéritif far, far away in the dining room. Maybe that's not you (it's not us, either). But your home doesn't have to be huge for you to go somewhere where you can't hear baby cry: maybe you want to use the blender in the kitchen. Or take a shower with the bathroom door closed. (If you're not a parent yet, you may not realize what a luxury that is!)
Is she likely to always sleep in the same place?
Hint: no. Be sure to get a baby monitor that's relatively easy to move around. Particularly in the first few months, you'll be happy that you can monitor baby wherever she's finally given in to that much-needed nap.
Will we want to check in when we're away?
Internet-connected baby monitors offer the huge advantage of being able to peek in on baby even when you're out of the house. Like for that first meal out together…and of course the second and the third. You can relax knowing that baby is ok, without calling the babysitter every ten minutes!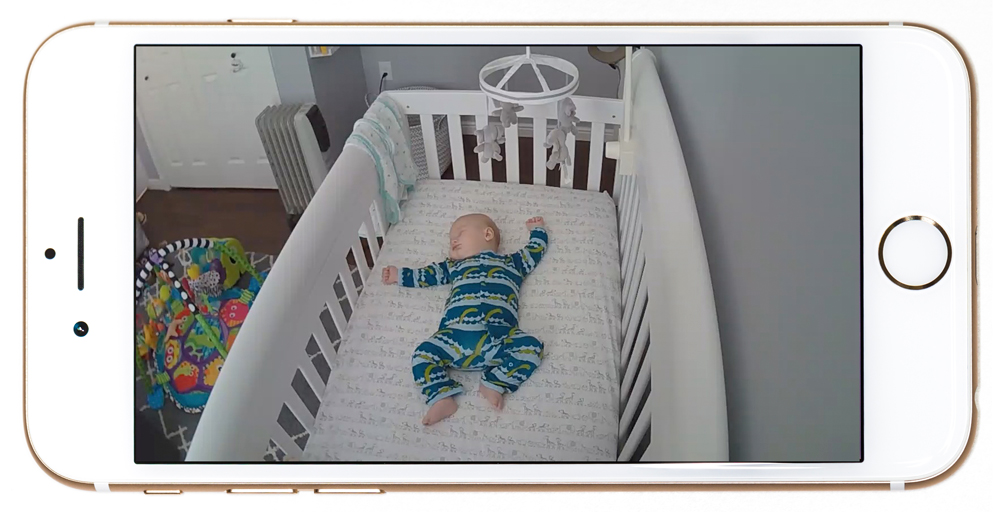 Do one or both parents want to stay in the loop even when they're at work?
SMS or email alerts can be useful when you want to stay in the loop, even when you're not the current caregiver. The Evoz Smart Baby Monitor is the only monitor with real cry alerts – not just a noise threshold – that give you an idea of exactly how things are going at home.
Related: How To Set Up Evoz Baby Cry Alerts
Are there others who will be helping, or who want to check in through the baby monitor?
We've talked before about the advantages of WiFi monitors, in particular being able to monitor your baby from an app on your phone. This means you can effectively have as many receivers as you want – and there's no need for the babysitter to learn how to use a new device (where was that volume knob again?).
Related: Sharing Baby Monitor Access
Of course, we're biased. The Evoz Smart Baby Monitor, with its app for iOS and Android devices, allows you and anyone you invite to keep track of your precious one not only anywhere in your home, but anywhere in the world where an internet connection is available. All in a compact package, with security built in. But don't just take our word for it, check out our growing list of testimonials and reviews.
Whatever you decide, we wish you all the best – whatever shape that takes for your own special family.
Best wishes,
Evoz

Related Posts:
A Word About Security and Baby Monitors 
I'm Done With My Monitor Now What?
How I Survived My First Work Trip Away From Baby
Disclosure: This blog post contains contextual affiliate links. Evo Inc. may get commissions for purchases made through links in this post.